As Chair of the Jersey Overseas Aid Commission – and since 2018, as Jersey's first Minister for International Development – I have shaped an overseas aid programme we can be proud of, focusing on the things Jersey does best (Dairy, Conservation, Finance) and ensuring that every pound is properly accounted for.
In May 2018 I was elected as the Island's first Minister for International Development, having also chaired the Jersey Overseas Aid Commission (JOA) since 2015.
Jersey has a proud history of helping those less fortunate than ourselves, inspired perhaps by the fact that it was within living memory that we ourselves were saved from starvation by overseas aid. Without the five wartime voyages of the SS Vega, laden with Red Cross parcels from Canada and New Zealand, many of us wouldn't be here today. However, aid cannot be a blank cheque; being an effective donor means knowing where every pound goes and what it achieves.
Under my leadership, and the professional team I appointed, JOA has made significant improvements to the way our overseas aid is allocated and managed. Highlights include:
Instituting industry-leading standards of due diligence, project selection, financial management, monitoring, and impact evaluation processes
Concentrating our development aid on three themes where Jersey can add particular value – Dairy, Financial Inclusion and Conservation Livelihoods – and implementing projects through Jersey institutions like Durrell and the RJA&HS
Increasing funding to Jersey charities by a factor of ten to over £2m per year
Reforming our 'back office' to such an extent that we are now one of the few States Bodies in Jersey to achieve a perfect score at Internal Audit
Linking our budget to the size of the economy, ensuring our aid is always both proportionate and affordable
Giving Islanders more chances to get involved themselves, including through the creation of two bursaries, an internship programme (now on its sixth intern) and a prestigious two-year placement programme for young professionals with the UN.
Jersey Overseas Aid is now one of the best-functioning organisations in Jersey, and is steadily gaining an impressive international reputation in responding to emergencies and lifting, not only villages but whole regions out of poverty in Africa. A final example: thanks to our aid, in Rwanda alone a female Jersey crossbred calf is born every hour, changing a poor family's life forever with four or five times more milk. That's something for the whole Island to be proud of!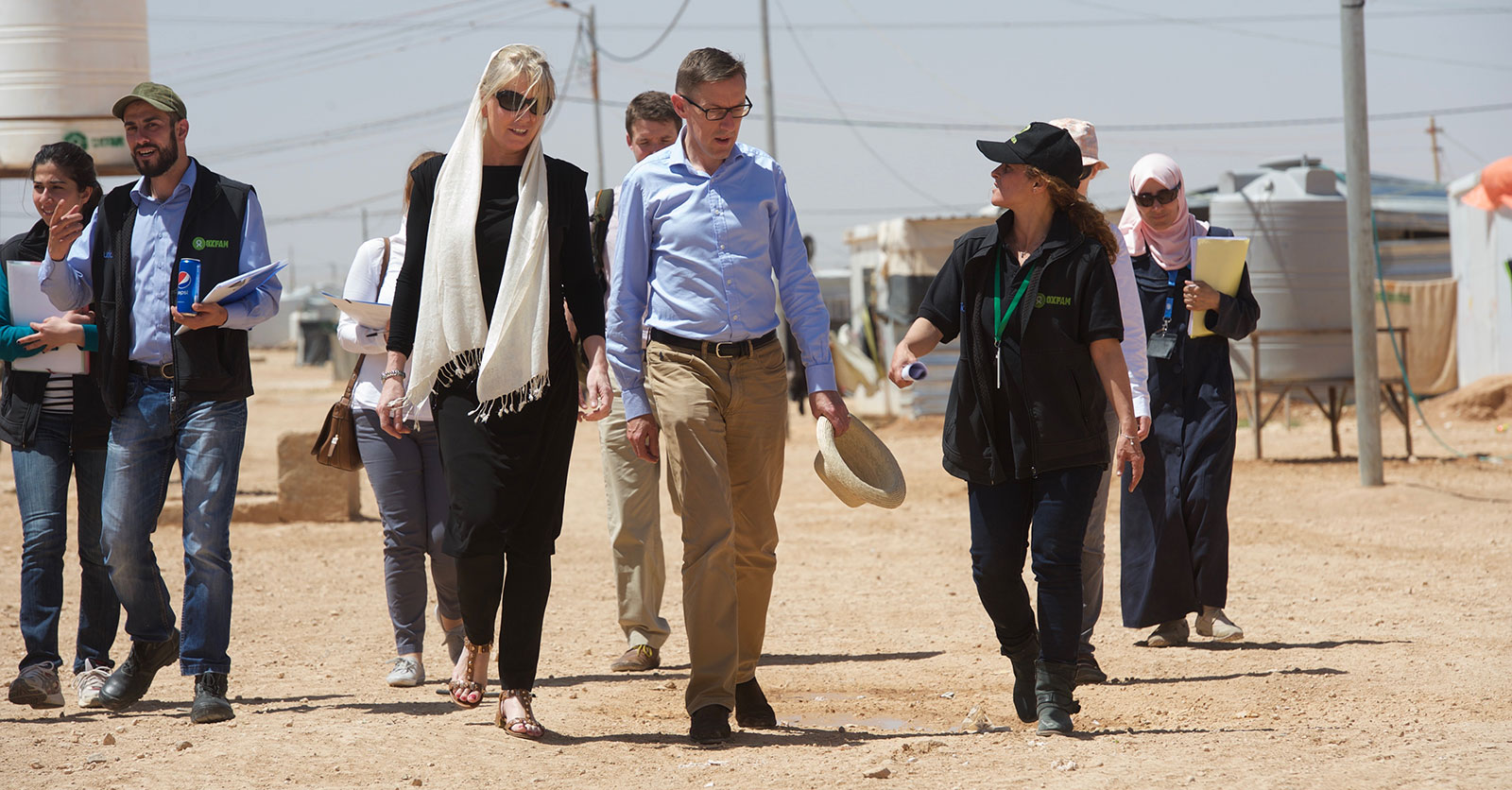 Highlights of the past four years