Jersey's Minister for International Development reports on an innovative project linking jersey and Rwanda.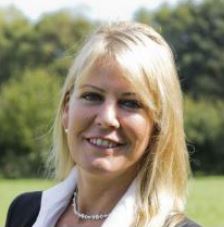 Deputy Carolyn Labey is Jersey's Minister for International Development and Chair of the Jersey Overseas Aid Commission. She also serves as Assistant Chief Minister (International) and Chair of the Executive Committee of the Jersey Branch of the Commonwealth Parliamentary Association. Carolyn has served the Parish of Grouville as a Member of the States of Jersey (the Island's Parliament) since 2002. Carolyn was educated in Jersey and Paris, and before entering politics she worked in the Finance Industry.
In Rwanda, a female Jersey, or Jersey-cross, calf will be born every hour for the next three years, thanks to a pioneering project run by Jersey Overseas Aid, the Government of Rwanda, "Send a Cow" and The Royal Jersey Agricultural and Horticultural Society. The impact on poor families is huge: milk yields can treble or quadruple, providing both a sustainable livelihood and an excellent source of nutrition for a family. The project also facilitates Rwanda's ground-breaking Girinka programme, whereby the transfer of heifers between poor families promotes cohesion and reconciliation as well as poverty reduction and food security.
Jersey cows and crosses are proving particularly suitable for smallholder farmers where resources are scarce. With their fattier, more nutritious milk, higher feed conversion rate and tolerance of heat, drought and disease Jerseys make much more sense for low input systems than other exotics. And it's a matter of considerable pride in Jersey that our beloved brown cows are playing such a role in the amazing progress being made by Rwanda, perhaps the more so that we are also two countries united not only in our love of dairy cows, but in the bonds created by the Commonwealth.
"The cooperation between Jersey and Rwanda is worth examining for a moment, because it shows what two countries can do when they work together as equals."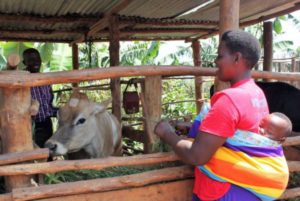 The cooperation between Jersey and Rwanda is worth examining for a moment because it shows what two countries can do when they work together as equals. Actually, Rwanda's
economy is at least 50% bigger than Jerseys – and growing much more quickly – and we have fewer people and less land. But we meet as fellow participants in the brotherhood of the Commonwealth, and we have more to talk about than just cows. Our mutual interests include gorilla conservation, tourism, financial services and parliamentary democracy – and Rwanda can teach us all a thing or two about ensuring women are properly represented in politics. This kind of relationship shows the Commonwealth at it's best and it is one which Jersey tries to emulate in all its partnerships. We're a little rock off the coast of Normandy, by accident of history proudly British, delighted to be able to share knowledge (and sometimes a little of our wealth) with other like-minded countries, to our mutual benefit. Another good example of this is in the field of conservation and environmental protection.
Protecting threatened ecosystems and species is of concern to us all. And like dairy and finance, it is another of Jersey's strengths, and therefore another key pillar of our international relationships. Ever since Gerald Dunell established his Wildlife Conservation Trust on the Island, we have been working with Commonwealth countries to help preserve our shared natural heritage. And in addition to funding some of Durrell's international work Jersey Overseas Aid works with, numerous other organisations in Africa to ensure that the world we pass to our children is as pristine as possible. The central thesis of our conservation livelihoods work is that you can only really preserve threatened habitats if you give their human inhabitants an economic stake in them. So often we find that human development and environmental protection are at odds with each other, but we know that with careful help it is possible to build virtuous circles instead of vicious ones. For example, you can protect natural resources by helping people start enterprises which depend on them, like honey, medicinal plants and tourism.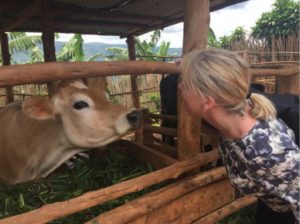 You can also help people reduce the inputs required for agriculture and livestock increasing their profitability while reducing the size of their footprint. Crucially, though, organisations and countries need to work together on this, pooling knowledge and expertise and agreeing on shared goals. A good example of this kind of work is the construction of sand dams in seasonal riverbeds which capture water for people to use for drinking and agriculture, and also encourages trees to grow again by the sides of the rivers preventing future flooding and soil run-off.
Jersey has funded scores of such projects through a UK NGO called Excellent Development and is now rolling them out for the first time in Malawi. This pioneering project is being implemented by a Malawian charity, which in turn is being advised by an NGO from Mozambique on its own recent experiences of constructing sand dams all under the technical guidance of a Kenyan organisation which specialises in this methodology.
"This kind of relationship shows the Commonwealth at its best, and it's one which jersey tries to emulate in all its partnerships."
Here we have five Commonwealth countries sharing knowledge and working together on something which will ultimately benefit all of us. Jersey is honoured to be facilitating this cooperation which in turn is strengthened by the close links already forged by the Commonwealth family. Jersey tries to add value to global affairs in ways-that play to its unique strengths – hence the focus of our international development programme., three of the things we do best: dairy, financial inclusion and conservation livelihoods. The Commonwealth, meanwhile, adds value by strengthening our relationships with the counties we work with, and ensuring that we all interact in the true spirit of brotherhood and equality which characterises the organisation. In June this year, the Rwandan Minister of Agriculture. Dr Gerardine Mukeshimana, opened a conference which focused on the benefits of the Jersey cow in development. As I replied in my speech of thanks, I was truly humbled to see so many nations represented there in Kigali, sharing their experiences of such issues as genetic improvement, milk pricing cheese marketing and artificial  insemination. Perhaps unsurprisingly, over two-thirds of the 19 countries represented were members or prospective members of the Commonwealth. And as Kiwis chatted to Kenyans about why Jersey cows had a lower carbon footprint, or Tanzanians and Malawian discussed the merits of sexed semen I reflected again on the unparalleled value of international dialogue and collaboration among those with shared interests Together, we are more than the sum of our parts.
The Parliamentarian 2019, Issue Three.